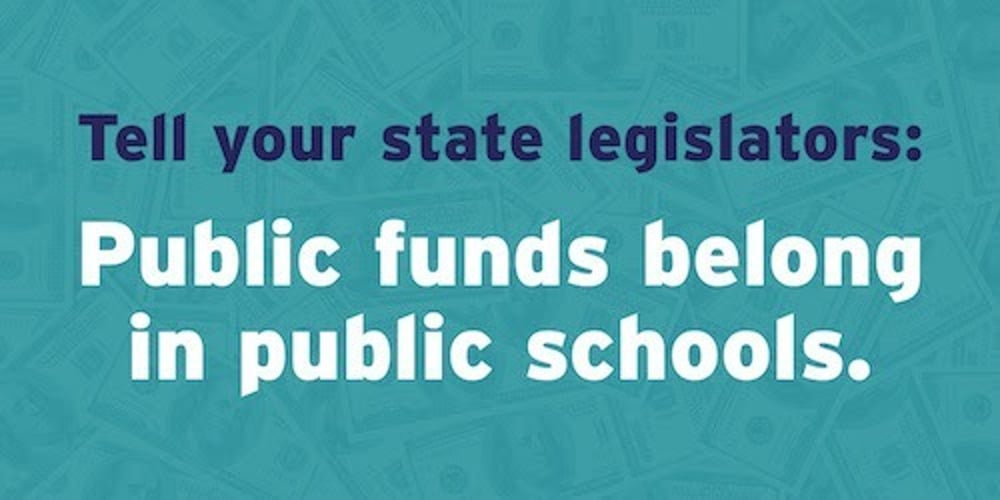 ---
The evidence is crystal clear about private school vouchers – they drain desperately needed funds from our public schools, don't improve student achievement, lack accountability, fund discrimination, can exacerbate racial segregation, and harm religious freedom.

Yet Gov. Greg Abbott convened a special session of the Texas Legislature to force a voucher plan on Texas. Abbott has repeatedly stated that vouchers are one of his top legislative priorities, and he won't stop trying to force a private school voucher program on Texans.

That's why we need you to contact your legislators to say you oppose private school vouchers. Click on the "Act Now" button below to tell them they must reject any legislation that would create a taxpayer-funded voucher program no matter how it might be sold—as a "compromise," "pilot" program, or aimed at a small subset of students. Because public funds should go to public schools.
If you care about religious freedom, if you care about racial justice, if you care about LGBTQ equality, if you care about reproductive freedom, if you care about democracy--you should be an outspoken champion of church-state separation. If you live in the Greater Houston area, you should stand with our chapter.

Americans United is the only organization dedicated solely to defending the separation of church and state. We are the shield protecting the foundational American principle of freedom of religion — including the right to believe or not believe — for all.

How AU Protects Religious Freedom