Americans United is a nonpartisan, not-for-profit educational and advocacy organization that brings together people of all religions and none to protect the right of everyone to believe as they want—and stop anyone from using their beliefs to harm others. We fight in the courts, legislatures, and the public square for freedom without favor and equality without exception.

We come together to ensure:
* Religion does not dictate public policy.
* The government does not tell Americans what to believe or how to practice their faith.
* Discrimination is not justified under the guise of religion.

Greater Houston Chapter

The Greater Houston chapter was cofounded in 1995 by a public school educator who "did not want to teach Sunday school five days a week." Another cofounder "felt like the churches had moved into the political arena with their voter guides and actually giving voting instructions from the pulpit, and that absolutely turned me off." Their concerns are still relevant today.


The chapter presents educational programs, speaks out against governmental actions or policies that infringe on church-state separation, and encourages our supporters to make their voices heard. We work with the national office and other AU chapters in Texas and elsewhere.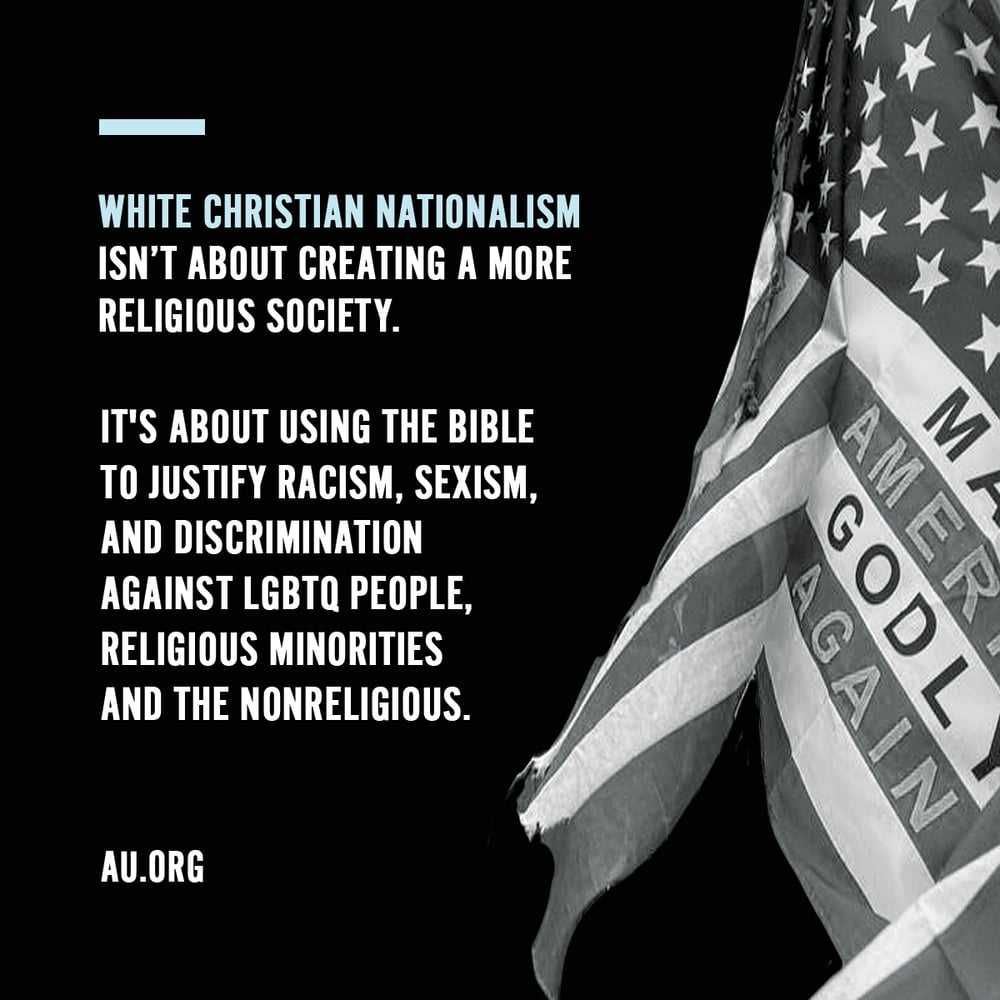 Our Issues
Separation of church and state is an underlying factor in many issues of public concern, though it isn't always apparent at first glance. Our issues focus on how—in obvious or subtle form—religious doctrine is linked to problematic actions of governments or publicly-funded private organizations.

Click on an issue to learn more about it.
Religious Advisory Council
The chapter's Religious Advisory Council is composed of Houston-area faith leaders who work with us to support and promote the separation of religion and government.

Rev. Dr. Jim Bankston
Retired United Methodist Clergy
Rev. Guinn
Blackwell-Eagleson
Retired Presbyterian minister
Master Monk Rev. Seido Francavilla
St. Nichiren Buddhist Temple
Rev. Lisa Hunt
Rector, St. Stephen's Episcopal Church
Rev. Laura Mayo
Senior Minister, Covenant Church
Bishop John D. Ogletree, Jr.
Senior Pastor, First Metropolitan Church
Rabbi David J. Segal
former Texas Organizer, Religious Action Center of Reform Judaism
Americans United Greater Houston Chapter
2023 Board