Monthly Chapter Board Meetings
Chapter members are invited to attend chapter board meetings. The board welcomes members' input and participation.

Our next board meeting will be Thursday, August 18 at 7:30 p.m. by Zoom. We've changed our meeting date from the second Sat. morning to the third Thursday evening of each month. If you'd like to join us, please email us.

Past Events
During the lengthy pandemic shutdown precluding in-person events, the Greater Houston chapter has presented a number of stimulating programs via Zoom. We have featured distinguished speakers from across the country, collaborated with other AU chapters, and drawn viewers from all over the country.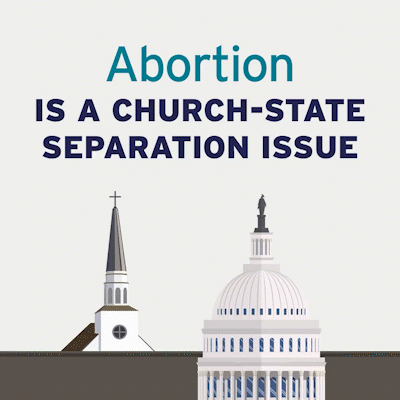 Church-State Separation Affects Everyone


Christian nationalists are using the law to force everyone to live according to their beliefs and widen inequality in our communities and country. Separation of church and state guarantees religious freedom, which protects everyone's right to practice the religion of their choice or no religion at all, as long as they don't harm others.
Houston leaders will address issues of current concern in which they are deeply engaged, rooted in their personal experiences. They'll explain how religious doctrine is an underlying factor in each, and how—in obvious or subtle form—it often is linked to problematic actions of governments or publicly-funded private organizations.
Should There Be Religious Exemptions from Public Health Requirements?
Texas' constitution was amended in 2021 to exempt religious services from public health restrictions under any circumstances. Other states and localities have taken similar positions, and lawsuits claiming that restrictions on gatherings or mask or vaccination requirements violate religious freedom have been filed nationwide.

With AU's Central Savannah River Area chapter, we presented a panel featuring an infectious disease specialist, a medical ethicist, a pastor, and an AU attorney. The experts discussed public health requirements that have been mandated during the COVID-19 pandemic and whether religious exemptions are warranted.
Our Campaign Against Proposition 3
The Greater Houston chapter, working with the El Paso and San Antonio chapters of AU, led a vigorous campaign against Proposition 3, a proposed constitutional amendment on Texas' Nov. 2021 ballot. The amendment prohibited the state and local governments from limiting religious services of religious organizations without exception, even if public safety necessitates it.

We published letters to the editor and op-eds from faith leaders and other community members, discussed the issue on local radio, formulated detailed talking points that were used and distributed by media and individuals, created a dedicated website page, and more. The Houston Chronicle and most other urban newspapers in Texas endorsed our position, but the approximately 9% of registered voters who turned out approved it.