Monthly Chapter Board Meetings
Chapter members are invited to attend chapter board meetings. The board welcomes members' input and participation.

Our December Board meeting will be Monday, December 18, at 7:00 PM. The meeting location is St. Philip Presbyterian Church, 4807 San Felipe. You can also join us via Zoom. Click the link below for the Zoom invitation. Our meetings will typically be on the third Monday of each month.

Past Events
During the lengthy pandemic shutdown precluding in-person events, the Greater Houston chapter has presented a number of stimulating programs via Zoom. We have featured distinguished speakers from across the country, collaborated with other AU chapters, and drawn viewers from all over the country.


"So many Christians ... want everybody to vote. I don't want everybody to vote ... As a matter of fact, our leverage in the elections quite candidly goes up when the voting populace goes down." - Paul Weyrich
Long before the 2020 election, Christian right leaders such as Phyllis Schlafly, Pat Robertson and Jerry Falwell were promoting legislation to limit voter access, insisting that voting must be controlled to prevent the "wrong people" from determining the outcome. Now the cause has been reframed as "election integrity" to crack down on so-called voter fraud.

Americans United has been reporting how Christian nationalist organizations are working with their allies to erect barriers to voting. A prime example is the Election Integrity Protection Act of 2021 (also known as SB1) enacted by the Texas legislature. Its passage was celebrated by religious conservatives, including a Texas state elected official who called it "a good paradigm for other states to follow"--an ominous threat to the future of our country.

Posner and Seidel have studied and written about Christian nationalism for years. In 2021 articles, Posner focused on Georgia and Texas in "How the Christian Right Embraced Voter Suppression," and Seidel noted how bold the movement has become in "Senator Spouts Christian Nationalism Defending Racist Voter Suppression." Posner and Seidel will shed light on Christian nationalism's involvement in voter suppression nationally and in Texas. Elfant will share some of his real-life experiences as Travis County's voter registrar since 2013.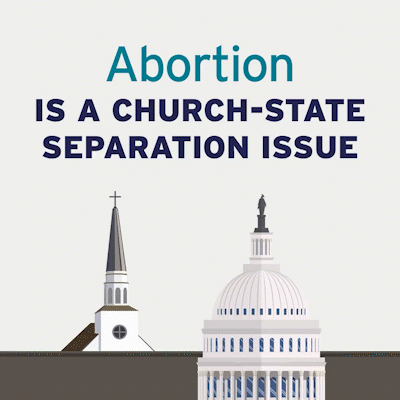 Church-State Separation Affects Everyone


Christian nationalists are using the law to force everyone to live according to their beliefs and widen inequality in our communities and country. Separation of church and state guarantees religious freedom, which protects everyone's right to practice the religion of their choice or no religion at all, as long as they don't harm others.
Houston leaders will address issues of current concern in which they are deeply engaged, rooted in their personal experiences. They'll explain how religious doctrine is an underlying factor in each, and how—in obvious or subtle form—it often is linked to problematic actions of governments or publicly-funded private organizations.
Should There Be Religious Exemptions from Public Health Requirements?
Texas' constitution was amended in 2021 to exempt religious services from public health restrictions under any circumstances. Other states and localities have taken similar positions, and lawsuits claiming that restrictions on gatherings or mask or vaccination requirements violate religious freedom have been filed nationwide.

With AU's Central Savannah River Area chapter, we presented a panel featuring an infectious disease specialist, a medical ethicist, a pastor, and an AU attorney. The experts discussed public health requirements that have been mandated during the COVID-19 pandemic and whether religious exemptions are warranted.